Description
Applies to: Electronic production workshop, medicine, optical instrument, precision instrument, Microbiological Engineering, food processing.
Advantages: It is made of special anti-static clean fabric. It has the characteristics of high efficiency, permanent antistatic and dustproof, thin and smooth texture.
1. The use of special sewing machine in the process of making garments effectively reduces the production of particles.
2. Sewing with carbon fiber conductive sewing thread to maintain electrical continuity in all parts of the garment.
3. It is suitable for dust-free workshop, antistatic production line and clean room.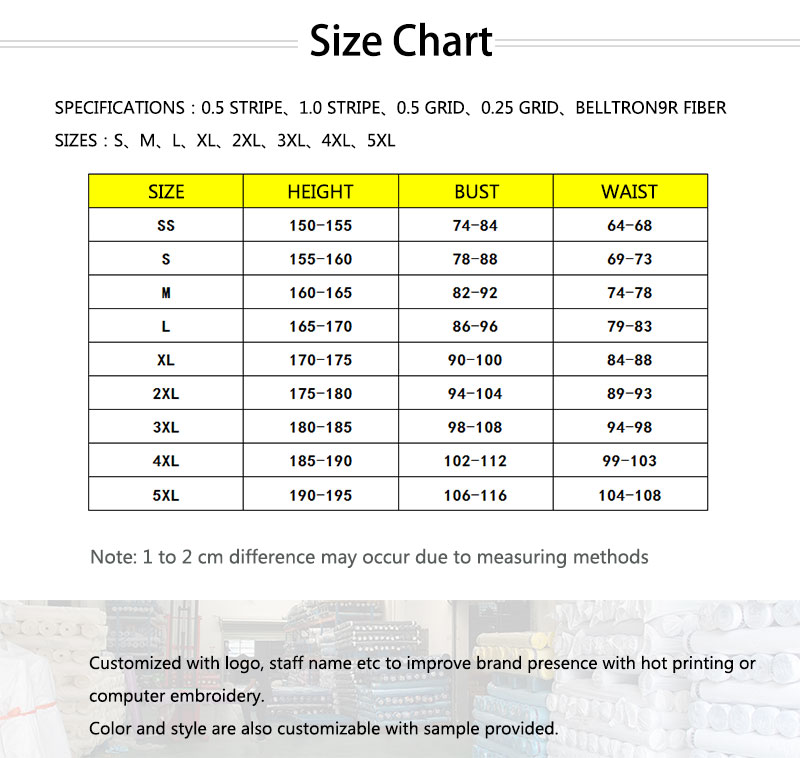 Notice: There might be slight difference in color due to screen resolution